MASONRY STONE & STONE SLABS

PermaCon Stone Installation
Our featured supplier — PERMACON
Permacon is just one of the stone manufactures that A&A use. A&A Masonry installs PermaCon products in porches, landings, patios, pool decks and backyard landscaping.
The GTA has some very top notch Natural Stone suppliers and we will be featuring them in our website. Below are some of the colours & the different types of stone you can use when using PERMANCON.
Offering an evolving line of over 1,000 masonry and landscaping products, Permacon helps diversify and beautify the outdoors of residential, institutional, commercial and industrial environments.
Slabs are most often used to cover patios, terraces, walkways and pathways. While slabs have many different applications, they are nonetheless intended for foot traffic areas only. Unlike pavers which are a minimum 60 millimetres in thickness, slabs are thinner and larger in size. They can be harmoniously combined with pavers and produce striking effects. The joints between the slabs are usually filled with sand.
Melville 60 Texture Guard Colours
Mondrian Plus 50
Slabs Colours
PermaCon Inspirations ~ Patios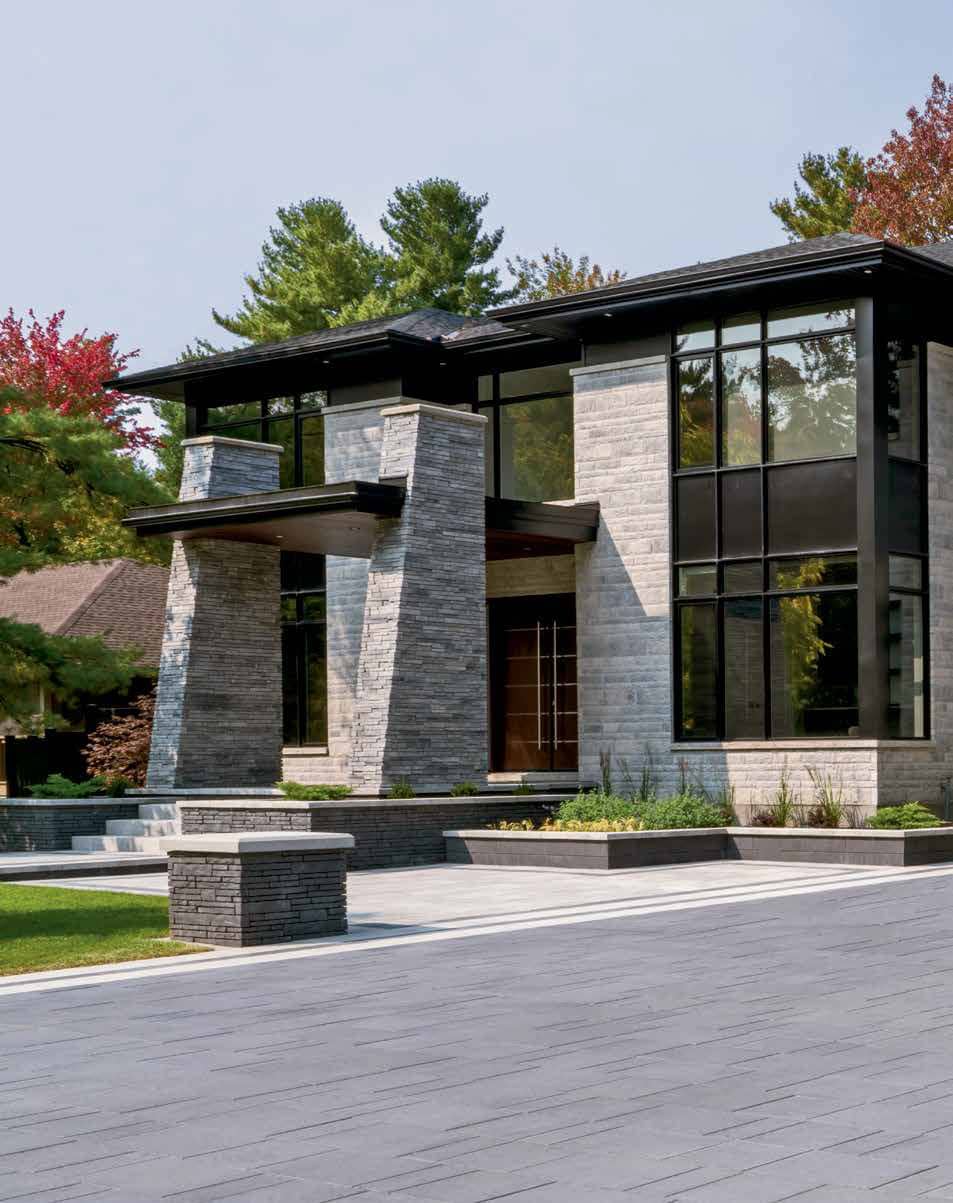 Concrete stones' attractive appearance and unmatched durability make them the exterior cladding of choice for residences. Permacon stones have several features – notably, varying textures, lengths and heights – that can be combined to create any sought-after effect. Stones are affixed using a mortar joint and arranged in a modular pattern. Whether your home is classical or contemporary in style, the addition of stone cladding will enhance its architectural attributes. Stone cladding can be applied in partial of full applications in residential or multi-residential projects.
PermaCon Inspirations ~ Masonry Stone