Armour Stone Installation
The stones are either quarried or dug up from the ground. They are then laid down and compacted.
Aesthetics is what makes Armour Stone so attractive for landscaping. The rugged, natural appearance of the stones can be customized to blend with any design style, from rustic to contemporary, and everything in between.
The weight of the stone also contributes to its strength in landscaping applications, making it ideal for heavier traffic areas or as an edging material around a garden bed.
The more porous and less dense the stone is, the better it will be at absorbing water.
It is used because of its resistance to erosion, durability, and appearance. To make an armour stone more porous, they are etched with acid or blasted with chemicals to break up the surface and pores on the stone. This will make them less dense, which means that they will be better at absorbing water. Armour Stone is also very dense which makes it resistant to erosion from rain or any other storm.
Armour Stone's natural, beautiful and durable work is perfect for any outdoor project you have in mind. If your looking to makeover or create a new look we can manage the entire process from design through installation of our stone retaining walls on all shapes of terrain including hillsides!
When it comes to hardscape material such as stones that will be exposed year round Armour Stone has some unique features. With an extensive inventory spanning both rough cut landscape flagstones with their rugged beauty as well square/rough-cut flags there are many options available when considering what goes into creating these beauties at home while still maintaining durability against time and weather conditions like heatwaves, cold snaps, rain erosion etc…
Armour Stone / Garden Walls
The ruggedness of the armour stones can act as bold expressions in gardens. Small borders walls or curbs, either using natural stone or concrete objects complement their surroundings landscape. The rugged rocks are great ways to improve landscapes designs with their texture and visual interest.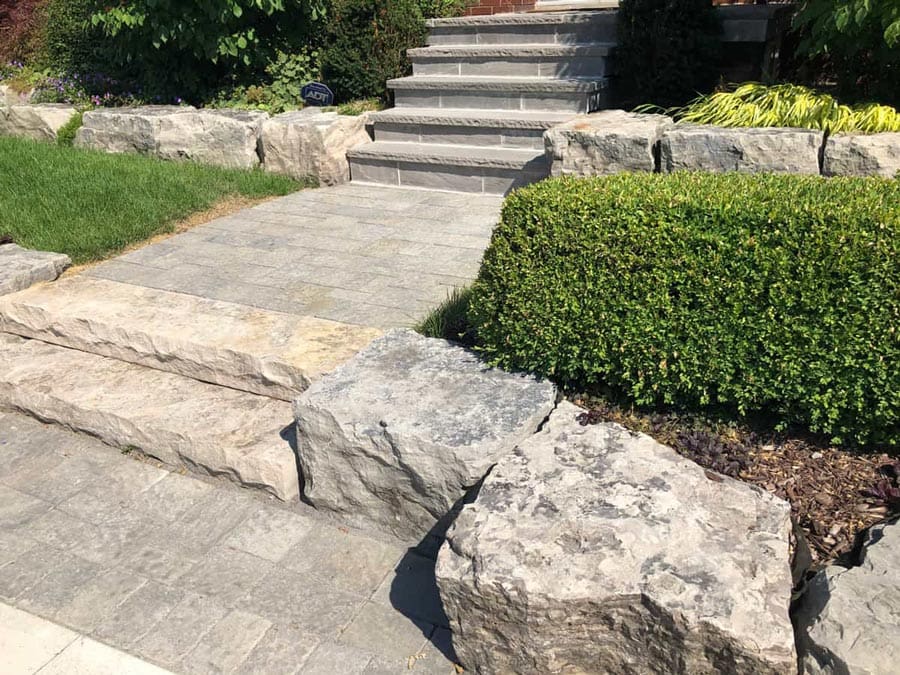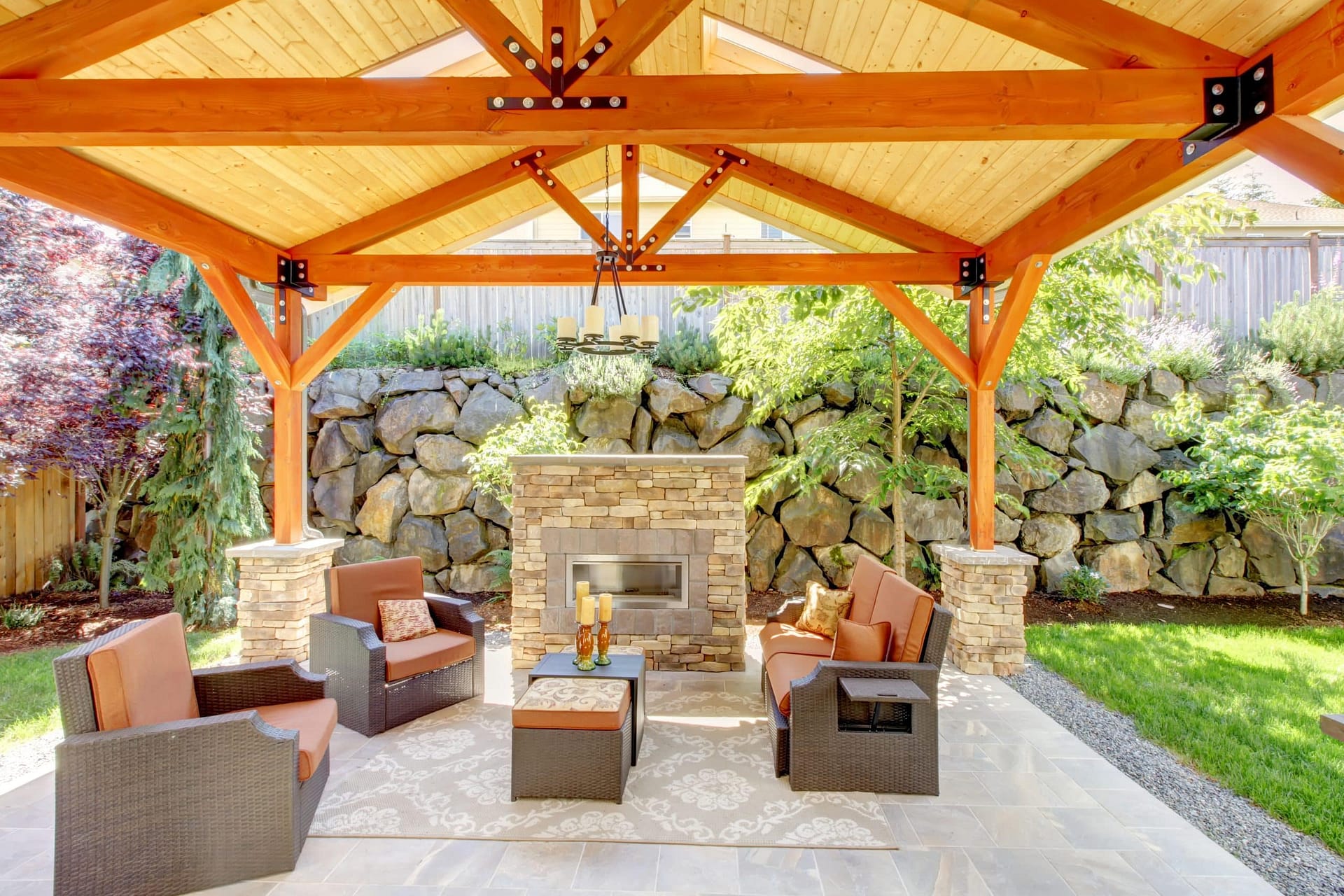 Armour Stone to create a Naturally Elegant Landscape
The stone has been used for centuries to create a welcoming environment. When placed in the garden or entranceway, it presents an opportunity to be entertained by families and guests while also giving them soothing natural retreat from everyday life. The Armour Stone is available as retaining walls, step grading on driveways or pools, as well as edging around ponds and water features.
Accentuate Your Garden Or Pool With Armour Stone
Decorative armour stone is an investment in beauty that will last forever. This natural decorative material can be applied to the back wall or edging around a pool deck and anywhere else you need retaining walls for your garden, giving it character and style.