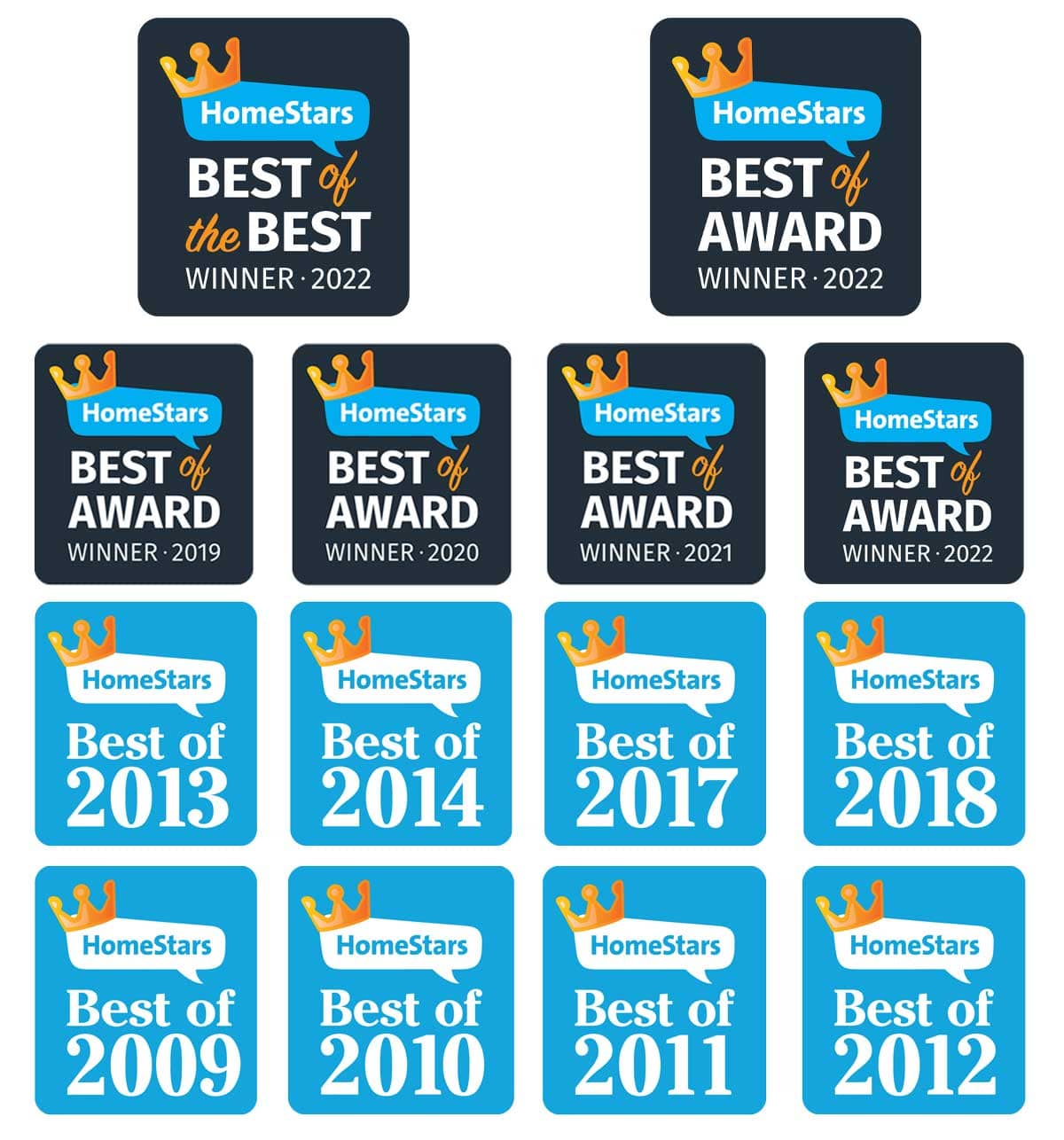 Suzanne.wolfe in East York
10/10
Replaced Grout On Interlock Driveway And Patios
Interlocking Stone review in Toronto9 days ago
The team at A&A were a pleasure to work with. They listened to my concerns and delivered on their promise. Bill, working with Tom, was meticulous in ensuring that my rock pathway and gardens were undisturbed including scraping by hand in many areas; was very pleasant and easy to work with and left the site in the same condition that he found it in – no mess for me to clean. A great experience and I would highly recommend A&A.
Thank you Suzanne and Paul! It was a pleasure working for you.
– Morgan
Interlocking Production Manager

Jay Morarji in Etobicoke
Toronto, ON
10/10
Parging Around House On All Sides Plus Tuckpointing
We had a great experience with A&A Masonry. Consultant Maryanna came to our residence to provide an estimate for parging around house on all sides. She recommended tuckpointing in some places and that was included in the estimate also.
Within 3 days of estimate Andy called to confirm that Dwight was available the next day to do the job. Thank you both Maryanna and Andy for reassuring us and answering all our questions.
Dwight arrived at our place on time as planned. He is very respectful, polite and patient and answered all our questions. Dwight did a fantastic job parging all sides of our property. I explained to Dwight my concerns he listened patiently and addressed my doubts.
Dwight is a hard worker and worked until about 8:30 pm to finish the job. He is a professional and the result speaks for itself.
We couldn't be happier with the work done on our home. I would absolutely recommend A&A Masonry and will go to them again in the future for any masonry work. I give 10 out of 10. Great job!
Company Response
Thanks Jay!! It was a pleasure to work with you. –Andy
Lawnsavers Review in Scarborough
10/10
Exterior Brick Repair
A&A Masonry outshine for me twice in a row. They had fixed my watery basement no one else could fix, with beautiful patio stone work to boot; and now they sent Dwight to repair my brick work at the front of the house. Dwight did an excellent job with a perfect match for my bricks. You can't tell the difference. I am a very happy repeat customer and I know I can always rely on A&A Masonry.
Company Response
`Thanks! I'm proud of our professional team. –Andy
Jun Belardo in Etobicoke
10/10
Fast And Excellent Service
Had cracks on the walls and called A&A to check. They sent someone to take a look and just after a couple days Dwight came down to do the repairs with excellent results. Really pleased!
Company Response
Thanks Jun! I'm glad we could get that done for you. –Andy
LNewman
10/10
Brick Repair
A&A did my brick repair project last week and I was extremely satisfied. Maryana reviewed the project with me and explained all the steps in a clear and supportive way. Joe was very professional in his approach to the repairs. He was punctual, organized and had a real attention to detail and a focus on quality. I would use A&A again and would recommend them to friends.
Company Response
Thanks! We appreciate the feedback. –Andy
Greg in Toronto
10/10
Tuck Pointing/Mortar
This is how it's done: quick, friendly response to my initial inquiry, accurate quote, and the work was started and completed right on time. Joe did a fantastic and incredibly thorough job.
I was referred to them by one of my neighbours, and immediately referred them to one of my other neighbours. I have no doubt I'll endorse them again in future.
Company Response
Thanks Greg! –Andy
Ann in Toronto
10/10
Brickwork Repair
A&A Masonry are a great company to use. We had Greg come to give us a quote, and within a few days, the company was able to start the repairs. Dwight removed our damaged bricks, and replaced them with new ones. The brickwork was professionally repaired. You can hardly see what was replaced, as the bricks and mortar matched our existing brickwork so well. Andy, the owner, was very accommodating and pleasant to deal with, and Dwight, who did the repair addressed all my concerns!
I highly recommend this company, and would certainly use them again!
Company Response
Thanks Ann! I'm glad we could solve this for you and would be happy to work for you again. –Andy
Liza in Montréal
10/10
General Repair To Brickwork, Retaining Wall, Foundation
We recently purchased our home, and there were a number of items in our home inspection report for which we were in need of a masonry contractor. We are very happy that we chose A&A Masonry. Greg, who came out to provide the estimate, was very friendly and helpful.
Dwight, who ultimately came out and performed the work on behalf of A&A was excellent. He was very courteous, professional, and careful with his work. We are pleased with the quality of the workmanship but also with the fac that Dwight completed one item on our list that he was not anticipating. That's great service. Very happy with Dwight in particular, but A&A generally, and we have no reservations in recommending them.
Company Response
Thanks Liza! I'm very happy with Dwight too! –Andy
Private User
10/10
Excellent Brickwork
I have an old bungalow with original red wire bricks. An old wooden milk box at the back of my house has been an eyesore for years. After reading the reviews of A&A Masonry I decided to hire them to brick in my old wooden milk box plus do some other brick touch up work.
Joe was my mason from A&A Masonry and he was excellent. The match between my old bricks and the new bricks was pretty much identical. Joe is truly a professional mason who does excellent work. I wouldn't hesitate to… read more
Company Response
Thanks! Joe will be running the production division next year because I will be retiring, and I know he will keep our quality to his high standards! — Andy