Natural stone and paving stones are two of the ideal choices for walkways and patios. They provide a warm and natural appearance while being one of the least expensive options. In addition, they are efficient and durable, making them excellent choices for outdoor use. Let's look at all the main differences between natural stone pavements and interlocking natural stone steps.
Natural stone is usually the first choice of most landscape artists for house-paving projects. It is relatively easy to maintain, lasts for years, and requires virtually no maintenance. The only upkeep needed is regular sweeping and general cleaning. For added visual interest, natural stone designs can be honed and stained to create different effects. Even patterned stones is a choice to complement other types of landscaping or home architectural themes.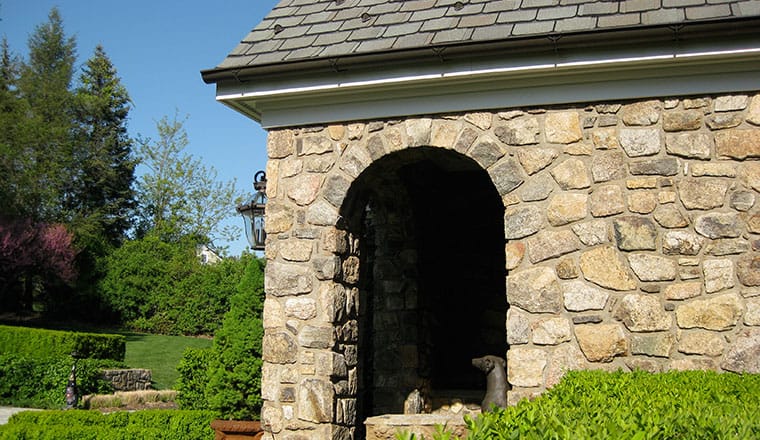 One of the key advantages of using natural stone or paving stones for walkways and patios is that they offer many unique shapes, sizes, and colours. These natural options are great for any home and give your yard or patio an attractive and visually exciting look no matter which direction you choose to walk in. Different materials provide different benefits, but all provide an excellent sense of texture and character. The shapes available are often more comprehensive than others and vary in size, from circular and narrow to larger and more narrow.
Another advantage of natural stone and paving pavers is that they are very affordable, even for commercial use. In addition, they can be custom-designed to meet your specific needs for outdoor space. Concrete walkways, for example, can be made with unique designs that complement most home plans, from simple single-family units to large multi-unit apartment complexes. By combining concrete walkways with natural stone or paving pavers, homeowners can add an attractive feature to their outdoor area without spending much money on expensive construction. For the cost of a typical concrete walkway, homeowners can improve the overall look of their yard or patio.
In addition to practical uses for walkways and patios, natural stone has many attractive aesthetic qualities that homeowners will appreciate. The shapes and colours available are almost limitless, so no matter what style or look you are looking for, you can find exactly what you need. Stones that are square or rectangular will often fit naturally into round patios or round corners. At the same time, rounded curves and angles are stunning when placed among plants or bushes in a garden. For smaller or irregular patios, pavers with natural stone slabs or large rocks can be decorative. And no matter what size of outdoor space you are looking to decorate, stone walkways make an excellent option for nearly any size outdoor area.
As you can see, there are many reasons why natural stone is an excellent material to use as part of your landscaping design and construction project. While it does come at some costs, by choosing to incorporate natural stone in your landscaping design, you will likely end up saving money over time due to its durability and low maintenance levels. In addition to being extremely durable and long-lasting, natural stone tiles and pavers will also add a level of sophistication to your outdoor living area that other materials cannot offer. With so many styles and patterns available, natural stone is one of the most popular types of material used to build outdoor structures today.